Updated Pics

Re: Current progress

I made a minor adjustment. Instead of the default yellow L.E.D, i confiscated a blue L.E.D from a mouse as a substitute. Since i didnt have a battery, i made a simple wiring with the mouse's PCB so that i can use the usb as a powersource.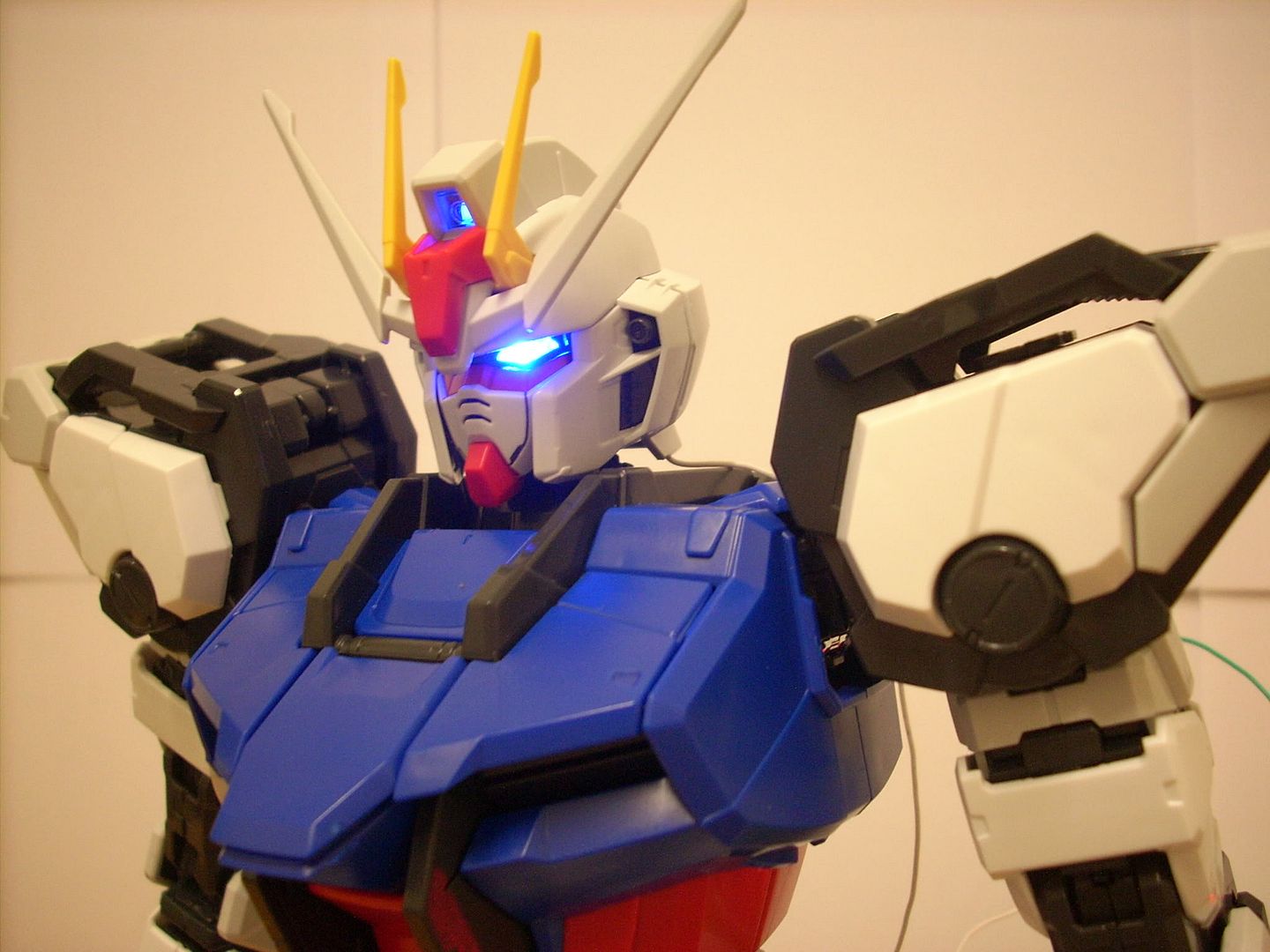 swapping the yellow LED with a blue LED.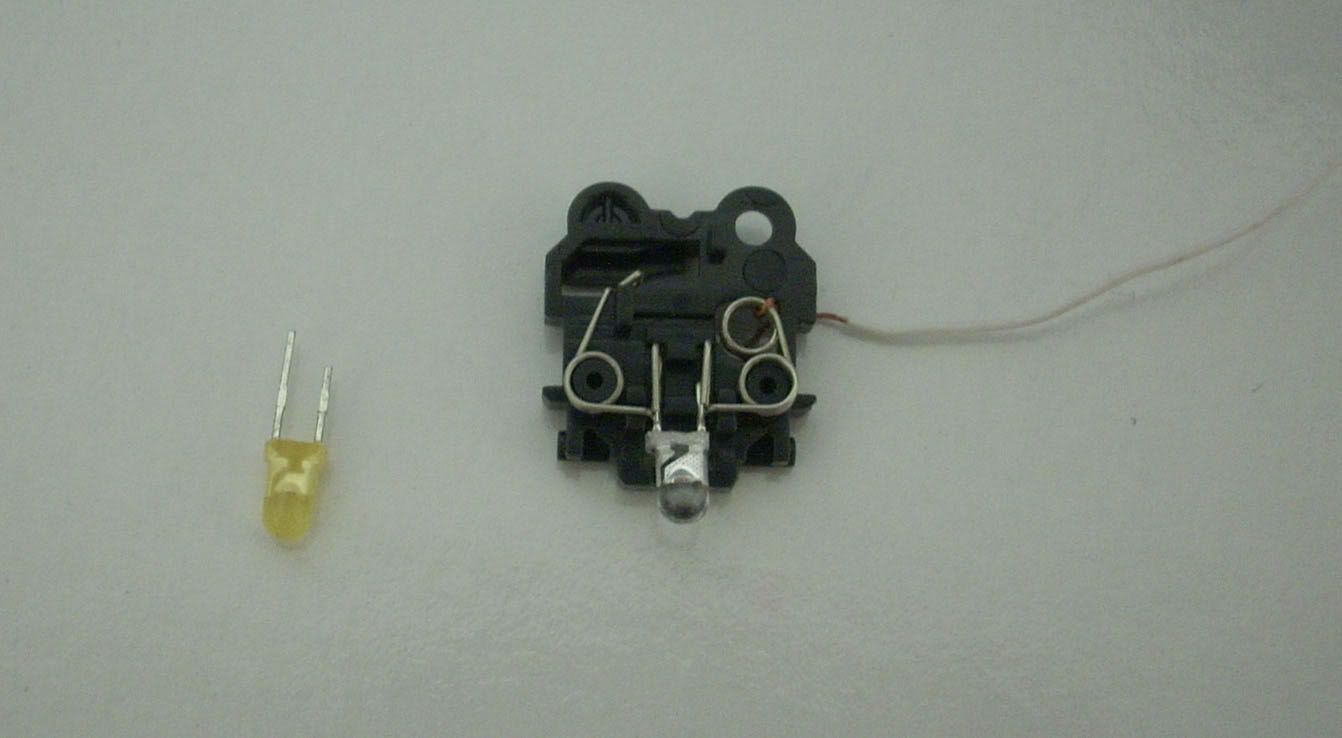 green wire as positive and white wire as negative. I dont have any soldering device, so i just tie it. a very crude way indeed.
All i need is a resistor. since i didn't have one, i just use the mouse's PCB. the green wire goes to the output side of the resistor. the white wire should be connected to Ground (G). This, again, a very crude circuit. Well, it is meant to be temporary actually. lol.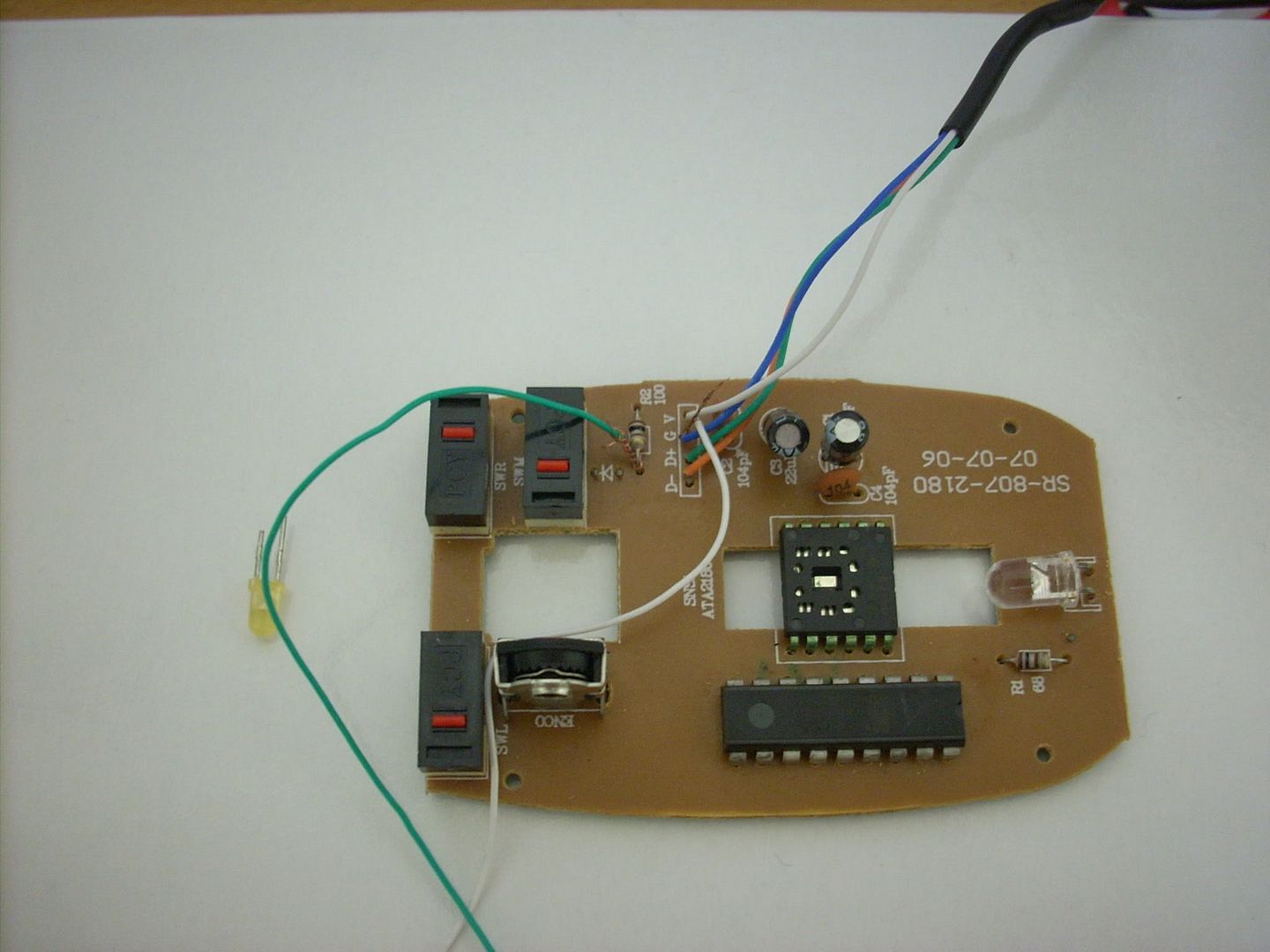 connect the usb to the computer. illuminate!
One reminder: this is not the best way of making the usb as a power source.



finish assembling the head and torso.